Testimonials
The CTSDMC has collaborated with researchers at the University of Iowa and at more than 100 other academic institutions, nationally and internationally. We welcome collaborations from interested researchers in the areas of study design, data collection and management, project management, clinical site monitoring, quality management, safety monitoring, and statistical design and analysis. Please contact us for more information.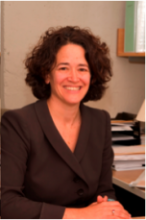 "Our two groups have worked in close partnership since the very early stages of NeuroNEXT. Over the years, we collaborated on every aspect of the Network, from its overall structure and policies to the design of individual studies. Working with you and your team is a great pleasure, and without your impeccable work and invaluable contributions, the Network would not be the success that it is today."
- Merit Cudkowicz, MD, MSc
Principal Investigator, NeuroNEXT Clinical Coordinating Center

- Scott W. Powers, PhD
Principal Investigator, CHAMP Clinical Coordinating Center
"We know of the excellence [of the CTSDMC] first hand, having worked with you on the development and execution of a large-scale pediatric migraine trial. [CHAMP] is one of the first major pediatric clinical trials in the field of headache medicine. Our collaborations on this project clearly demonstrate that your Center is a tremendous asset. Further, our work together shows that the CTSDMC at the University of Iowa can be a major partner on clinical trials."

- Barry L. Carter, Pharm.D., FCCP, FAHA, FASH, FAPHA
Principal Investigator, MedFOCUS
"I have been very impressed with your team at the CTSDMC and the extremely thorough nature in which your group has developed our online data collection procedures and assisted us with study coordinator training."